Customized information technology services and solutions for small and medium-sized businesses.
Why settle for pre-packaged technology solutions or try to cobble together everything you need on your own? At Northstar Technology Solutions, we take a personalized approach to information technology, helping small and medium-sized businesses with the services, hardware and software they need to keep things running smoothly.
Tired of putting out fires and dealing with costly surprises?
We can create a suite of services and solutions customized to your business, becoming your dedicated IT department. We'll proactively monitor and service your technology, and you pay a predictable monthly rate.
Managed services can include:
Network Maintenance
Server and Workstation Support
Offsite Backups
Cybersecurity

Patch Management & Monitoring
Managed Antivirus
Endpoint Detection & Response
Web Filtering
Security Operations Center

Asset Tracking
And more
Explore the benefits Managed IT Services can provide for you
Pay for only the support you need vs. pre-packaged services or hiring additional IT staff
Focus on what you do best rather than solving complex IT problems
You have a team of IT experts on demand to help solve your IT problems as they arise
You can customize your managed IT services plan to suit your business needs and budget
Relax knowing that Northstar is proactively monitoring the functionality and security of your network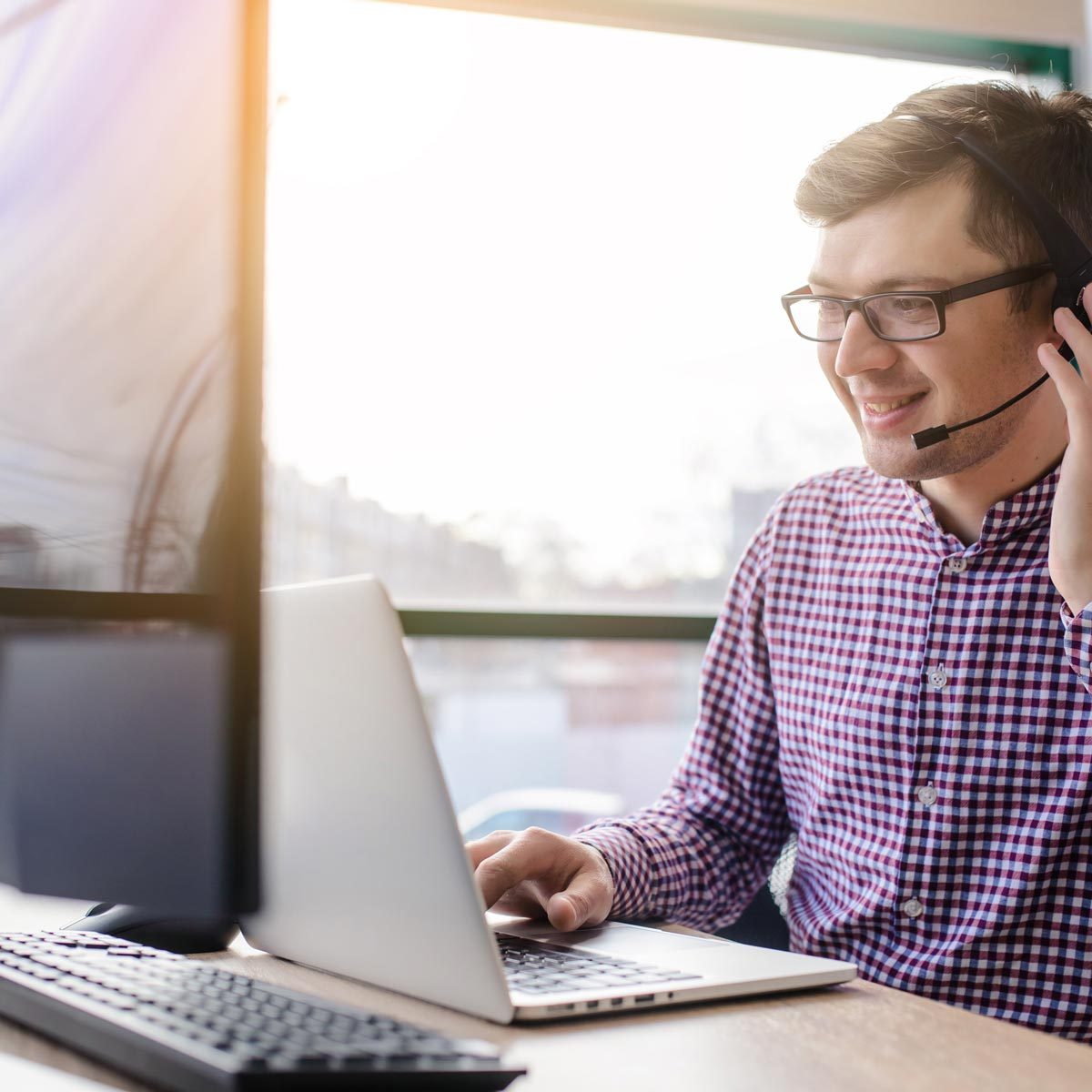 OUTSOURCED CIO & CONSULTING SERVICES
Wouldn't it be great to have a Chief Information Officer only when you need one, and without the expensive price tag?
IT is complex, no matter the size of your business, and sometimes you need extra support when deciding on new technology solutions, planning for the future, or making strategic decisions. We offer consulting services and can serve as your Outsourced Chief Information officer (CIO) when you need a strategic expert on your side.
We specialize in connecting companies with the right solutions for their needs
Microsoft Solutions
Microsoft Solutions
Trust our expertise to put Microsoft technology to work for your business Learn More
Hardware
Hardware
Enjoy the ease of a single point of contact for hardware upgrades and purchases Learn More
Telecom VoIP
Telecom VoIP
Experience the difference a trusted advisor can make when navigating potential internet and telecom options 
Learn More
Cloud Backup
Cloud Backup
Offsite Backups ensure that your data is secured in another location so that if disaster strikes, downtime is minimal.
Learn More
Contact us today for a free consultation
Manufacturing & Construction
State/Local Government
Legal & Medical
Trust our decades of experience in these industries
Non-Profits & Associations
Hospitality & Retail
Insurance & Financial
I highly recommend Northstar Technology Solutions for any organization that is looking for top notch technology support. They are very personable and get to know your organization, so they can provide specific support and troubleshooting. Additionally, they are very cost-minded, so that you don't spend needlessly. 
Director of Communications
Insurance Association
I have worked with Becky Jacobs for over 20 years. Her expertise has helped our IT Department thru 4 server platform migrations, new PCs company wide, email migration and much more. Northstar Technology and Becky have been a trusted resource and we look forward to their assistance as we continue other technology upgrades.
IT Systems Administrator
Commercial Construction
A big reason I am able to sleep at night is thanks to Northstar Technology Solutions and the monitoring and maintenance they provide to keep our ever-growing digital network safe.
Director of Operations
Insurance Agency
Northstar Technology Solutions provides a depth of IT knowledge that frees us to focus on what we do which allows us to be a successful manufacturing company. We view Northstar as an integral partner of our business as they provide stellar IT support and proactively handle our network in a constantly changing digital world. Highly recommend.
Owner / CFO
Manufacturing